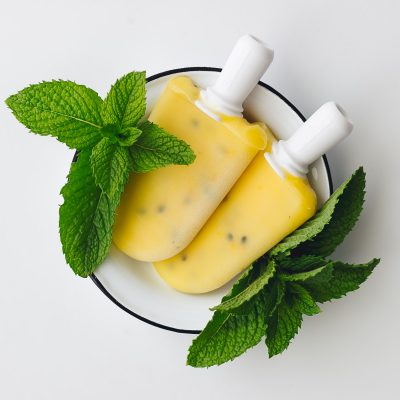 Mango Lassi Ice Pops
Prep: 15 Mins / Cook: 0 Mins

Serves 4

easy
Ingredients
* Switch between cup/oz and g/ml in Account Settings*
Mango

Mango

1

1

Rice Milk

Rice Milk

125ml

1/2 cup

Maple Syrup

Maple Syrup

1 tbsp

1 tbsp

Lemon Juice

Lemon Juice

1 tbsp

1 tbsp

Cardamom Pods

Cardamom Pods

1

1

Granadilla Pulp

Granadilla Pulp

60g

1/4 cup
Instructions
1.

Slice mango into chunks.

2.

Place all ingredients, apart from granadilla pulp, in a blender and blend until smooth.

3.

Add granadilla pulp to mango mixture and stir until combined.

4.

Pour mango granadilla mixture into ice pop molds and freeze according to manufacturer instructions.

5.

Remove ice pops from molds once frozen and enjoy immediately.
Nutritional Information
Calories:


84

Fat:


1g

Sodium:


14mg

Carbs:


22g

Sugar:


16g

Protein:


1g